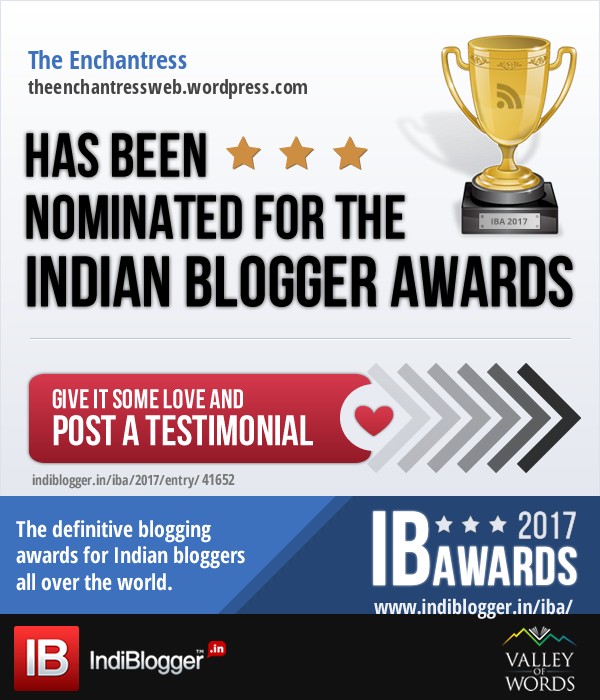 When I started blogging a decade back, Indiblogger was a constant source of inspiration with new contests, forums and discussions about everything under the sky. I made some wonderful friends as we debated about the burning issues of the world with like minded people. Probably, I would have left blogging long time back, if I did not have Indiblogger.

I have been listed in Top Indian Bloggers for three consecutive years, thanks to Indiblogger. I earned unlimited  vouchers, hampers, gifts and books through this website, all I had to do was participate. If you are capable, you shall be rewarded here.
I am thrilled to be nominated under 5 categories;
1- Relationships
2- Gender Equality
3- Religion and Spirituality
4- Information on Indian culture, arts and science.
5- Parenting
It is the right time to show some love, folks 😀
Leave a testimonial/ comment HERE
Love,
Nikita